Meet Dr. Aaron May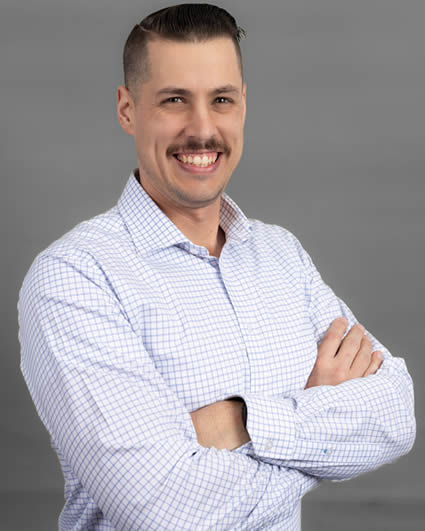 Dr. Aaron May wants you to know that he's committed to providing you with the best care possible. He loves to change his patients' lives for the better. Hearing them give a big sigh of relief after adjustment lets him know he's done something worthy!
At May Family Chiropractic, he actively promotes wellness for all ages. Dr. May is passionate about educating patients on the importance of shifting from a traditional medical mindset to one based on wellness. Realizing your body's full potential enables you and your family to live healthier, better lives.
Discovering Chiropractic
For most of his life, Dr. May had never seen a chiropractor. While on a two-year mission trip, he met a local chiropractor who offered him treatment as a thank you for his efforts in their community.
After the adjustment, Dr. May was amazed at how much better he felt. He decided then and there to learn more about how he could make chiropractic a career.
An Education in Chiropractic
Dr. May is from Idaho, and did his undergrad at Brigham Young University-Idaho. After finishing there, he enrolled at Logan University in St. Louis, MO. He received his Bachelor's in Life Science and earned his Doctor of Chiropractic from there.
The Practice Today
"I am in awe of what chiropractic care can do." You never know how nerve interference will show up due to the rippling effect it has on the body. When patients relate how an adjustment has affected different areas of their life, it's gratifying.
EXPLORE CHIROPRACTIC
An Outdoors Life
Dr. May is an avid fly-fisherman who loves being in nature. When he isn't caring for patients, he spends most of his free time with his wife Natalie, and their six children (Tucker, Ethan, Ryan, Bonnie, Oliver, and Madelyn). They are also involved in their local church.
Get Started Today
Contact us and make your first appointment to change your life. Dr. May did; so can you!

Dr. Aaron May | (423) 587-5805