Meet Dr. Juan Casiano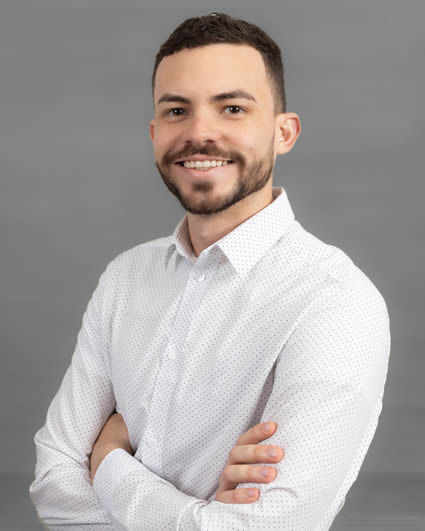 Dr. Casiano grew up in Cayey, Puerto Rico, but now he lives here in Morristown. His girlfriend also loves chiropractic and is going through Chiropractic school right now and will become a Doctor of Chiropractic in about 2 years.
Dr. Casiano chose to become a chiropractor because he loved that it is a profession that sees the whole body as a unit and that it has the innate capacity to heal itself and adapt to its environment. The thing that most excites him about his job as a chiropractor is helping people understand the ability of their bodies and how to deal with health issues.
Helping the Community
His profession means a lot to him due to the reach that he can make in the community and in people's health in general in our society. Meeting so many wonderful people from the community and helping them reach their full potential makes up for all the long years spent studying to get to this point. When a mother tells him that she was able to pick up her kids, a teenager was able to play his/her favorite sport, a grandfather was able to spend time with his family; these moments make his work worth it and that's what he is here for.
EXPLORE CHIROPRACTIC

Outside of the Office
When he is not at work you can find him hiking or playing basketball on the local courts around town. Dr. Casiano loves traveling and learning about other people's cultures. Coming from such a rich culture, he likes sharing his customs and learning about other people's cultures as well.
Get Started Today
Contact us and make your first appointment with Dr. Casiano.

Dr. Juan Casiano | (423) 587-5805